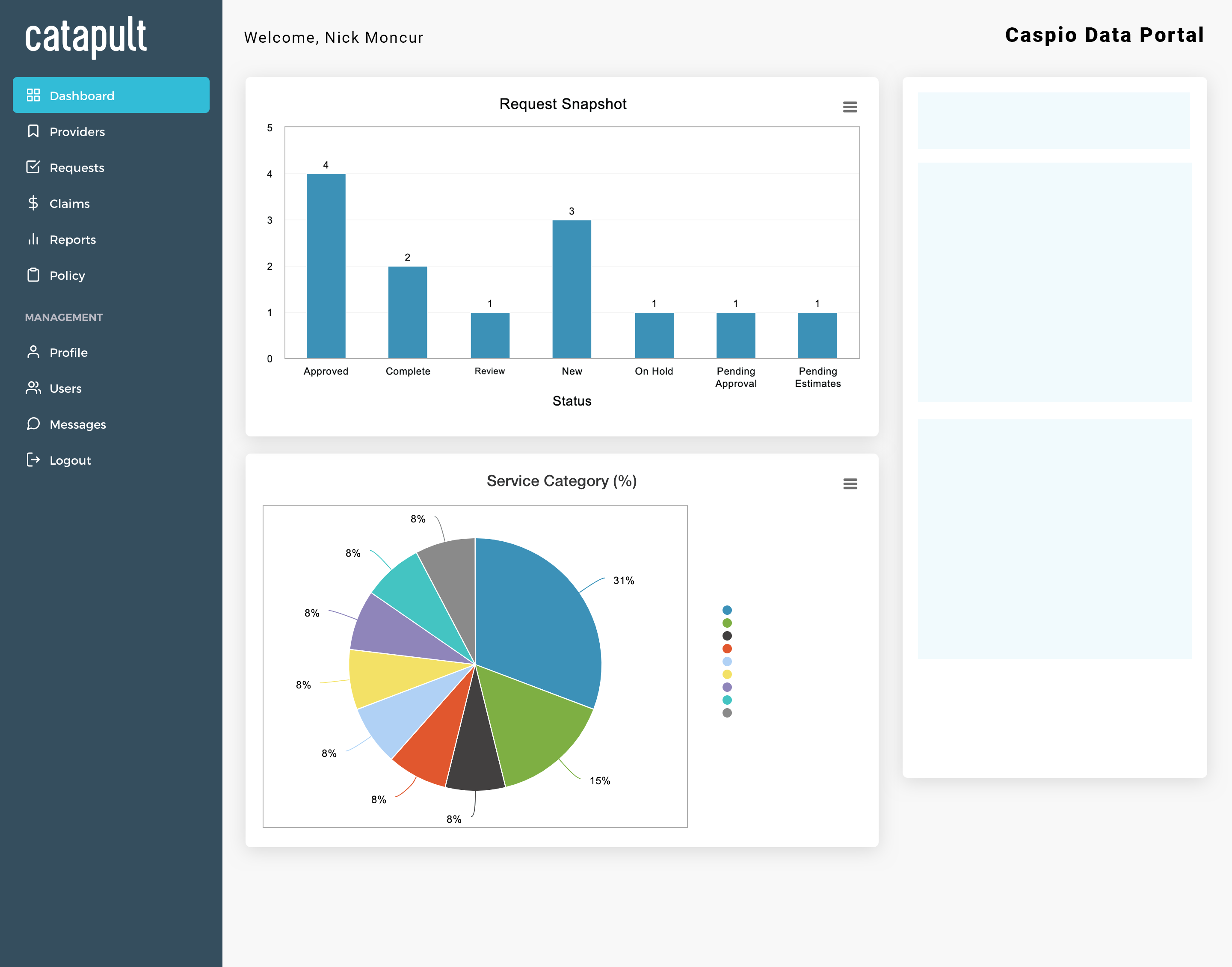 Catapult was able to crack the code for a seamless integration of our applications into three new sites for us. This meant I didn't need to re-write security policies and I still have the on-demand customization and functionality I expect from Caspio.
From no-code to what-you-need code
No- and low-code solutions are widely successful because they often cut complicated and expensive development work out of the picture, but it can only take you so far.
Catapult specializes in helping you plan and execute your next move.
Maybe a simple integration to your existing website is the correct answer, or possibly a new project while maintaining your data is the best path. Catapult is ready to help you get it launched!
Feature-Rich Admin Panel
When Evolve was ready to upgrade their Caspio-enabled administration panels, they turned to Catapult to do an end-to-end integration with Caspio and build a simple user experience for their users.
Maintain Data and Process
We were able to leverage the existing Caspio integrations to import all of Evolve's custom forms, charts, login, and more, without any disruption to their existing implementation.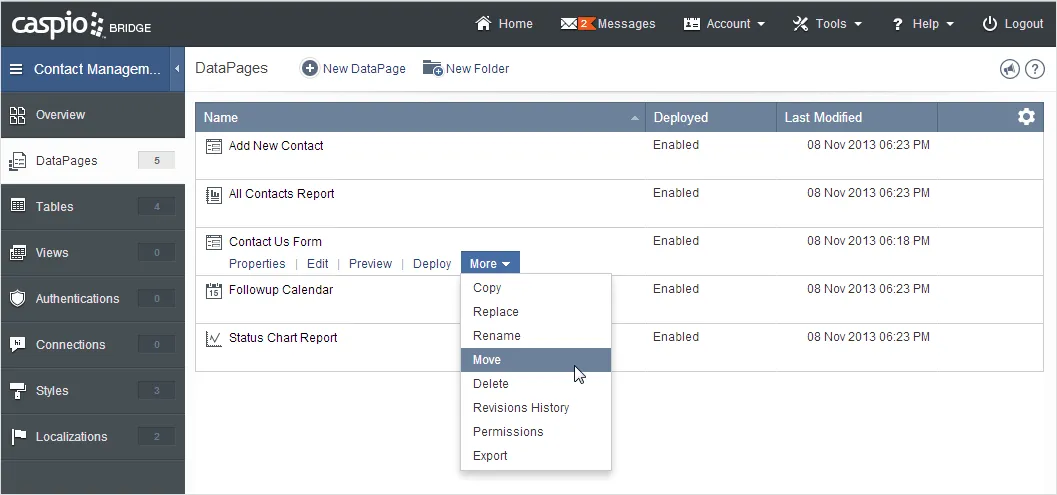 Get Started
Catapult promises an unrivaled client experience, or your money back. We have the skills & expertise you need from concept and design to launching, maintaining, and upgrading.
Custom Development
Mobile Apps, API's, dynamic software solutions, or more - we know what a scalable product looks like.