Leading Creative Agency
At Catapult, we launch products.
Whether you are a Fortune 500 or garage startup, we use our experience in strategy, design, marketing, and especially engineering to launch your latest product idea or website.
Most tech is a dumpster fire.
Catapult's isn't. Guaranteed.
We know how to run projects. We're always focused on writing clean code, and leaving the rest in the trash.
We never hesitate to ask.
Asking the right questions and setting intentional milestones is key. We deliver early and we deliver often.
We guarantee our outcomes.
Ever see a money-back guarantee on a service estimate before? Each estimate we write has one. We're serious about the quality of our work.
We never leave you hanging.
We'll support all of the tech that we build forever. We won't leave you if times are hard (unless it's "you not us").
Custom Development
Full-featured web and mobile apps, content-driven websites, and simple landing pages are all well within the scope of projects Catapult takes on.
Tailor-Made Storefronts
Car Runner needed a store as beautiful and unique as their passion for bucket list-worthy trips and experiences. Catapult delivered a custom store that allowed them to leverage Shopify's stellar checkout and dropshipping tools while being free from Shopify's cookie-cutter UI.
"Car Runner, like any Car Lover, has carried the feeling of mindless happiness of just enjoying the thing you love. Catapult set our website up with the same exact feeling. A website where you truly enjoy the ride."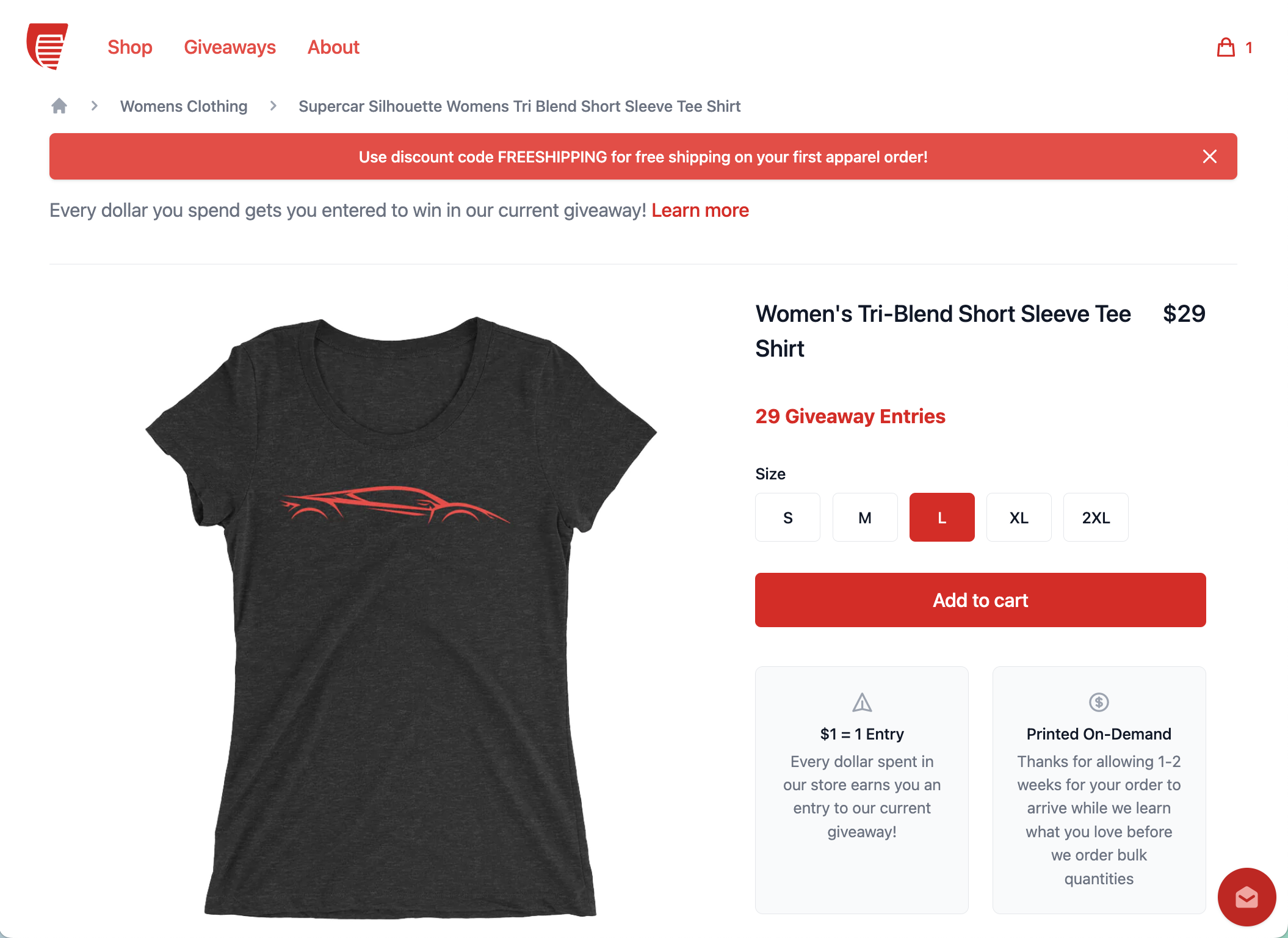 Third-Party Integrations
When Evolve was ready for an upgrade to their Caspio-enabled customer-facing websites, they turned to Catapult to do an end-to-end integration with Caspio to build a simple user experience.
"Catapult was able to crack the code for a seamless integration of our applications into three new sites for us. This meant I didn't need to re-write security policies and I still have the on-demand customization and functionality I expect from Caspio. Plus, they were able to jazz it up to enhance the overall user experience."
Beautiful User Experiences, Every Platform
Websites

Everybody needs a website. We got you. We can provide simple landing pages or full-blown websites backed by a custom (or third-party) CMS.

Mobile Apps

We have experience building beautiful, interactive, mobile apps that work on all platforms. Your app will be home screen-worthy.

Web Admin Portals

From tracking time, keeping processes on track, to managing data, We provide full-featured administration, tailor-made and a perfect fit.

Custom APIs

Get your data into your customers hands through a fully documented API, public or private. We'll build it, they'll use it, you'll love it.